Thought Leaders
Dr. Merit Cudkowicz
Chief of Neurology Service
Massachusetts General Hospital
An interview with Dr. Merit Cudkowicz, Julieanne Dorn Professor of Neurology at Harvard Medical School, Chief of Neurology Service at Massachusetts General Hospital, conducted by April Cashin-Garbutt, MA (Cantab)
What is Amyotrophic Lateral Sclerosis (ALS) and is it the same as Lou Gehrig's disease?
ALS is a neurodegenerative disease in which motor neurons in the brain and spinal cord are damaged. As ALS progresses, neurons are unable to send impulses to muscles, making voluntary muscle movement difficult, including standing, walking and sitting, as well as speaking and swallowing.
Lou Gehrig's disease is another name for ALS. ALS became more nationally recognized when Lou Gehrig had to retire from the New York Yankees in 1939 after being diagnosed.
What are the main challenges to finding a cure for ALS?
There are a couple of key challenges which together make the quest for a cure difficult. One of the toughest aspects of ALS is getting patients diagnosed early so treatments can be started right away.
The initial stages of ALS are subtle. Generally, it can take almost a year from first signs of symptoms to an actual diagnosis. Researchers and clinicians supported by ALS Finding a Cure (ALSFAC) are working to develop technology and knowledge to accelerate diagnosis, thereby facilitating earlier treatment.
Another challenge to finding a cure is simply our knowledge (or lack thereof) of the disease. Science has come a long way in terms of this disease, but there is so much more to learn. We need more information on the underlying biology of the illness, so targeted treatments can be developed.
One study that ALSFAC is funding looks at how intestinal microbiota (bacteria in the gut) influences the onset and progression of ALS. Another study called ANSWER ALS is investigating the underlying genetics and biology of individual people, to develop a personalized approach to treatment. The best path toward a cure is to gain a better understanding of the underlying disease biology.
How has our understanding of the condition changed over time?
We now understand that ALS is not one illness. The presentation of symptoms and disease progression differs greatly between people, and very likely the underlying biology is also different.
We know from researching the genetics of ALS patients that there are over 35 different causes. The technology now exists to better understand pathways and targets, and target treatments more effectively.
There is a lot more knowledge now of the pathways that might not be working correctly in people, and this allows for development of better treatments. ALSFAC is funding several investigations into these targets, and supporting clinical trials of new ALS treatments.
What further research is currently needed?
ALSFAC supports collaborative focused research. We need research on the cause of ALS and on ways to treat people with ALS. We need methods to image or see the illness in people, so we can screen and personalize treatments much faster.
ALSFAC is partnering with the ALS Association and GE Healthcare to develop new techniques to see the illness, with the goal of diagnosing sooner and developing treatments to slow or halt ALS faster. We want to continue to attract the smartest people into the field of ALS research.
How is ALS Finding a Cure (ALSFAC) trying to increase funding for ALS research?
ALSFAC is almost entirely self-funded, from the Leandro P. Rizzuto Foundation, in partnership with private donors, GE Healthcare and other interested organizations. Funding for ALS research is vital to finding a cure.
We strongly believe in funding the best research fast, along with collaboration and open sharing of information. The more funding we have to help our patients, the closer we are to finding a cure.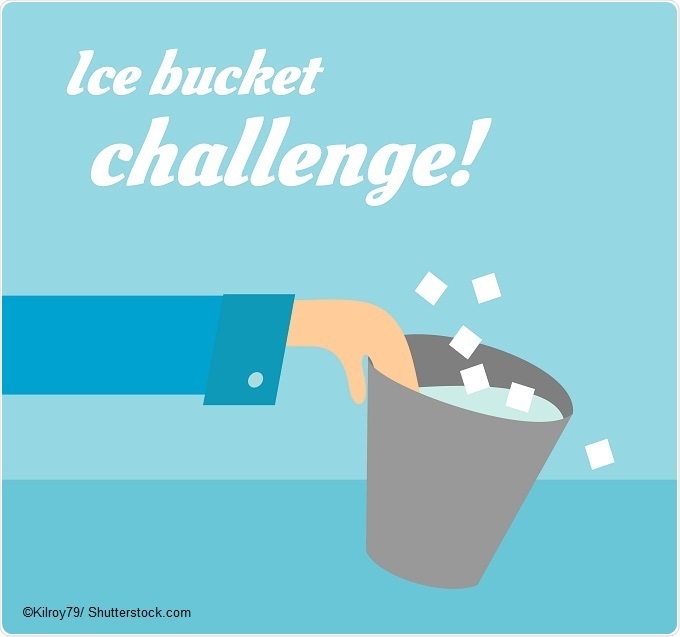 What impact did the "Ice Bucket Challenge" have?
The Ice Bucket Challenge brought great awareness globally of ALS and raised funds for research and care.  The impact that kind of funding can have is monumental and it's already helping us make the strides we need to ultimately find a way to detect ALS earlier, and cure it entirely.
Using 'Ice Bucket Challenge' funds, ALSFAC partnered with the ALS Association in a program called ALS ACT to accelerate therapeutic development for ALS.
What more needs to be done to raise awareness of ALS research?
We need to continue to raise funds for ALS research and to attract more investigators and companies to ALS. There is great momentum and need to find ways to slow, halt, and ultimately prevent ALS.
How far are we away from a cure for ALS?
We're getting closer every day, but there is still progress to be made. As more is understood about the biology of the disease, we will have the ability to develop increasingly effective treatments. This needs to be coupled with a more efficient way to diagnose ALS so we can care and treat people right away.
I believe we will have many treatments in next few years, and they will be different for different groups of people with ALS. The pace of understanding ALS is increasing exponentially and with this comes great hope for treatments for everyone with ALS.
Do you think it will be possible to prevent ALS altogether one day?
I hope so! We've created cures for other diseases over the past of couple years that we couldn't have dreamed of ten or twenty years ago, so it's certainly possible.
Where can readers find more information?
Readers can go to the ALS Finding a Cure website, ALSFindingaCure.org. There's an informative video series on the site that includes myself along with patients and ALS nurses explaining key aspects of the disease.
About Dr. Merit Cudkowicz
Dr. Merit Cudkowicz is the Julieanne Dorn Professor of Neurology at Harvard Medical School, Chief of Neurology Service at Massachusetts General Hospital. Dr. Cudkowicz's research and clinical activities are dedicated to the study and treatment of people with ALS.
Dr. Cudkowicz directs the Massachusetts General Hospital ALS Center and the Massachusetts General Hospital Neurological Clinical Research Institute. She is one of the founders and co-directors of the Northeast ALS Consortium (NEALS), a group of over 100 clinical sites in the United States, Canada, Europe and the Middle East dedicated to performing collaborative academic led clinical trials and research studies in ALS. In conjunction with the NEALS consortium, she planned and completed over 15 multi-center clinical research studies in ALS. Dr. Cudkowicz is Principal Investigator of the Clinical Coordination Center for the National Institute of Neurological Disorders and Stroke's Neurology Network of Excellence in Clinical Trials (NeuroNEXT), an efficient phase II network to develop innovative and new treatments for people with neurological disorders.
Dr. Cudkowicz received the American Academy of Neurology 2009 Sheila Essey ALS award. She completed her undergraduate degree in chemical engineering at Massachusetts Institute of Technology and obtained a medical degree in the Health Science and Technology program of Harvard Medical School. She also obtained a master's degree in Clinical Epidemiology from the Harvard School of Public Health.